'' Photography is an art of observation. It has little to do with the things you see and everything to do with the way you see them." ― Elliot Erwitt
Radka travelled all the way to Lanzarote to photograph our wedding. We chose Radka because of her original style and she did not disappoint. Every time we look at our wedding pictures, they take us straight back to the best day of our lives. There is no posing in her photographs, every moment is captured in its honesty, every tear, every smile and every awkward moment on the dance floor is real and shows the genuine emotion. Radka was ready to climb on any chair and table, get on her knees or get dirty just to get the best shot, whilst blending in with our guests without being in anyone's way. She was also prepared to move from location to location, using her skill to make the most of the natural beauty of the island (and us), working with any and every kind of light or weather condition on offer. Everyone we shared our photos with was just as impressed as we are and we shall keep using them forever more to travel back in time to that very special day. Thank you Radka, we love your work.

Victoria and Mario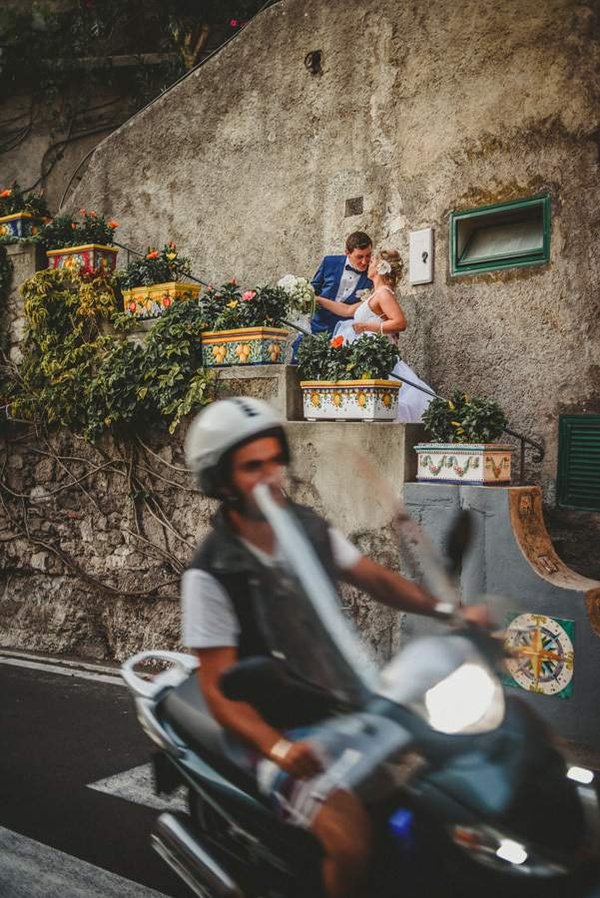 '' HUGE thanks for immortalising our wedding! The wedding was beautiful but you made our memories about it truly special, you captured the true story behind it 😍😍 I can't praise you enough for your fantastic talent (you're a true artist not just a photographer!), your hard work during the day (and night!) and what a pleasure was collaborating with you as a person!..❤️

Ellena, Misha & Serban

'' Radka was a fantastic addition to our wedding day. She took fantastic pictures that we'll cherish forever, both candid style and posed. We love the quirky photos she managed to capture that really gave another dimension to the day that we were sometimes to busy to notice as they happened. She has such a warm personality that many of our wedding guests mentioned how much they liked her too. Thanks Radka! ''
Heather & Tash

'' Radka is such a great photographer full of great ideas. When we showing our wedding pictures to our friends and family they say they have never saw pictures like that. Taking wedding photos to the next level they capture the moment, they are funny but not offensive. We are so happy we have choose Radka to be our wedding photographer and we would recommend to everyone else.''
Helca & Michal

'' Radka was an absolutely fantastic asset to our bidg day. We chose her for her documentary photography style, as neither me or my husband are a fan of 'posed' photography, and she did not disappoint. She brought a second photographer with her who also did a fantastic job, and complemented Radka's style really well. Radka was very helpful and answered all our questions on the run-up to the wedding, and was always easy to get hold of and communicated really well when we needed her. Throughout the day she took some stunning photographs and we're incredibly glad we chose her. We would absolutely recommend Radka if you're looking for wedding photography with a unique twist and a really natural feel. She will do the traditional posed ones too if you wish (we needed a few for the traditionalists in the family!) but the docu-style ones are breathtaking, no matter what your venue. Friendly, hardworking and very very talented photographer. Thank you, Radka!
Rachael & Rory

" Radka photographed our vintage style wedding in Germany. The results were amazing and really captured the day and the the atmosphere for us. Highly recommending Radka."

- Johanna & Lewis Connor
'' Such a talented photographer! We're eternally grateful to Radka for capturing the most magical day of our lives so beautifully. The photos tell the story so well and bring back amazing memories from our wedding day. Thank you so much!! ''
Mary & Bradley

" We were so impressed by the pictures Radka had taken of our wedding day in Sefton Park Palm House. She managed to get some great shots without being intrusive on the day itself. Such an easy going, friendly and passionate photographer; which is exactly what you need on one of the most important days of your life. Thanks again Radka. I cannot help myself looking at them all of the time :) ''

- Carlee
'' Radka shot our wedding on 13th June 2015 in Warrington, Cheshire. We met in advance to enable Radka to understand what we wanted from the day, she shared ideas and photos from previous weddings she had shot, we are extremely happy with the memories she captured for us. Radka is an excellent photographer, she captured the mood of our wedding perfectly, she was never intrusive and made every guest feel comfortable. We would 100% recommend her.'' Rebecca & Dom